COMMERCIAL • BELOW GRADE WATERPROOFING
Below Grade Waterproofing Services
Gain peace of mind during the rainy season with below-grade waterproofing.
Below Grade Waterproofing
Golden Insulation Spray Foam provides a complete service for waterproofing to below-grade foundation walls and also shot-crete for blindside excavation applications. Adding a waterproofing coat to your below-grade surfaces is crucial moisture heavy environments like we have here in BC.  Creating a proper waterproofing and drainage system will bring peace of mind when the rainy season comes and flooding becomes a very real concern. Quick Scheduling
Keep your job on track. Golden Insulation offers quick and short-notice scheduling times intended to keep your project on schedule. Insulation Done to Code
Golden insulation Spray Foam applicators are fully-trained and up-to-date on the quickly evolving insulation requirements in British Columbia and we ensure that we strictly follow guidelines. Expert Service & Advice
Our team will provide recommendations on insulation best-practices including effective R-values, continuous insulation, advanced building practices (ie: bone structure, HP+ wall system) and more.
Below Grade Waterproofing Services
No job is too big or small for our team. We help builders with all of their waterproofing needs. We are WCB certified, fully-insured, and bondable.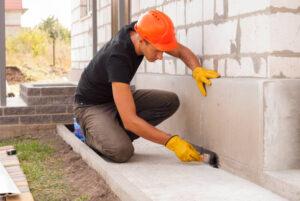 Below Grade Waterproofing
Protect your building against moisture leaks and flooding with below grade waterproofing.
Blindside Waterproofing Applications
Blindside application refers to the underside of structural slabs when space is limited.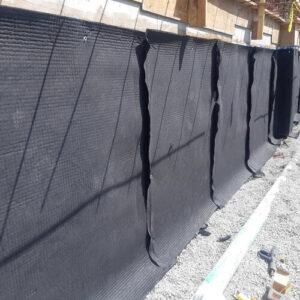 Drainage Mat Installation
Along with waterproofing, you'll also need a proper drainage plan to give the water a place to go.
Quick scheduling to get your project moving
1. Get In-Touch
Use the contact form or call 604-783-3526 for a free insulation quote. 2. On-Site Review
We send an estimator to perform a quick on-site review.
3. Free Estimate
We send an estimator to perform a quick on-site review.