COMMERCIAL • COMMERCIAL INSULATION
Commercial Insulation Services
A well-insulated building increases value, decreases utility costs, and minimizes risk.
Spray Foam Insulation for Commercial Spaces
Your commercial construction project is a big undertaking, and taking the necessary measures to reduce any risk of damage is important for the longevity of the building. Golden Insulation offers commercial insulation solutions for fireproofing, fire stopping, waterproofing, and even commercial roofing.
Working on the cutting edge of commercial spray foam products for more than the years now, we are proud to use products from reputable and proven manufacturers only. Quick Scheduling
Keep your job on track. Golden Insulation offers quick and short-notice scheduling times intended to keep your project on schedule. Insulation Done to Code
Golden insulation Spray Foam applicators are fully-trained and up-to-date on the quickly evolving insulation requirements in British Columbia and we ensure that we strictly follow guidelines. Expert Service & Advice
Our team will provide recommendations on insulation best-practices including effective R-values, continuous insulation, advanced building practices (ie: bone structure, HP+ wall system) and more.
Commercial Insulation Services
No job is too big or small for our team. We help builders with all of their commercial insulation needs. We are WCB certified, fully-insured, and bondable.
Spray Foam
Choose spray foam insulation to prevent heat loss, moisture transfer, and save on energy bills.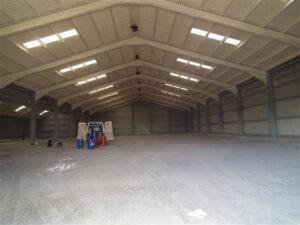 Spray Foam
Spray fireproofing barrier on studs and flooring at the start of your project.
Below Grade Waterproofing
Add a waterproofing product to your foundation walls and below-grade surfaces.
Quick scheduling to get your project moving
1. Get In-Touch
Use the contact form or call 604-783-3526 for a free insulation quote. 2. On-Site Review
We send an estimator to perform a quick on-site review.
3. Free Estimate
We send an estimator to perform a quick on-site review.